Tracey's making a lamp and I helped!!!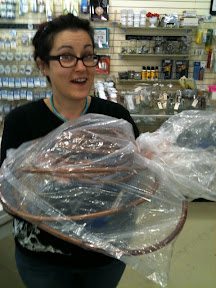 This weird bag is filled with copper tubing, ammonia and kosher salt.
Sound yummy?
Just wait until you see what Tracey makes out of it...I did shake the bag, though!
Watch this video to see our work-in-progress today. Oh, and I also was interviewed
HERE
by News14.
Yes, I am throwing a party and hoping you come!